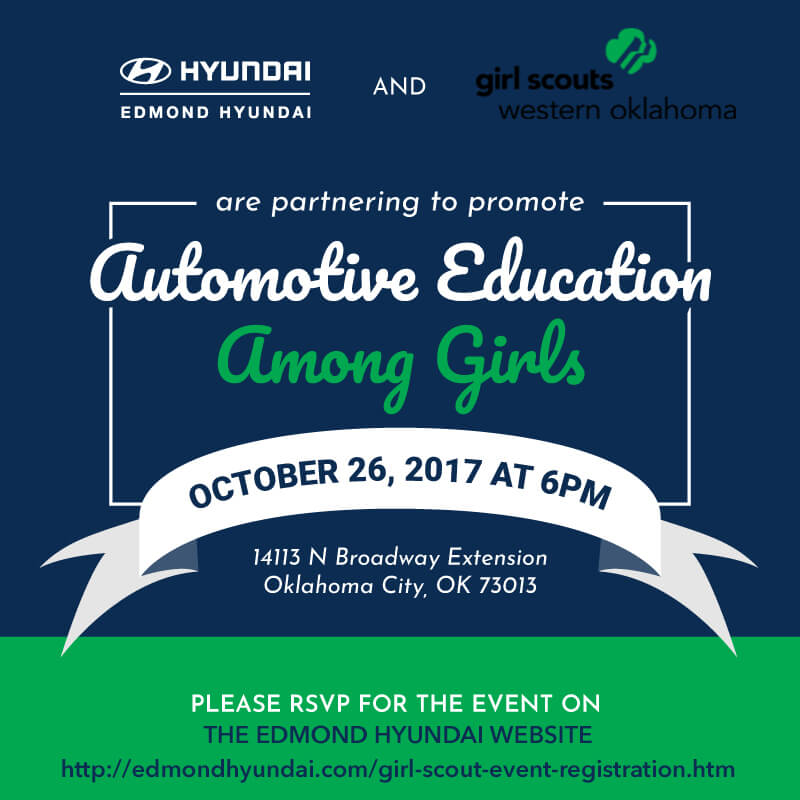 Edmond Hyundai is excited to host a badge-program event for the Girls Scouts of Western Oklahoma. The program will cover automotive skills that will be useful to everyone, including safety and DIY maintenance tips. The event will be October 26, 2017, from 6 p.m. to 7 p.m., at the Fiat of Edmond showroom, which is located directly across from Edmond Hyundai on the same lot. The address is 
14113 Broadway Extension Hwy, Edmond, OK 73013. 
All girl scouts and potential girl scouts are welcome to attend this free event. Please register below.