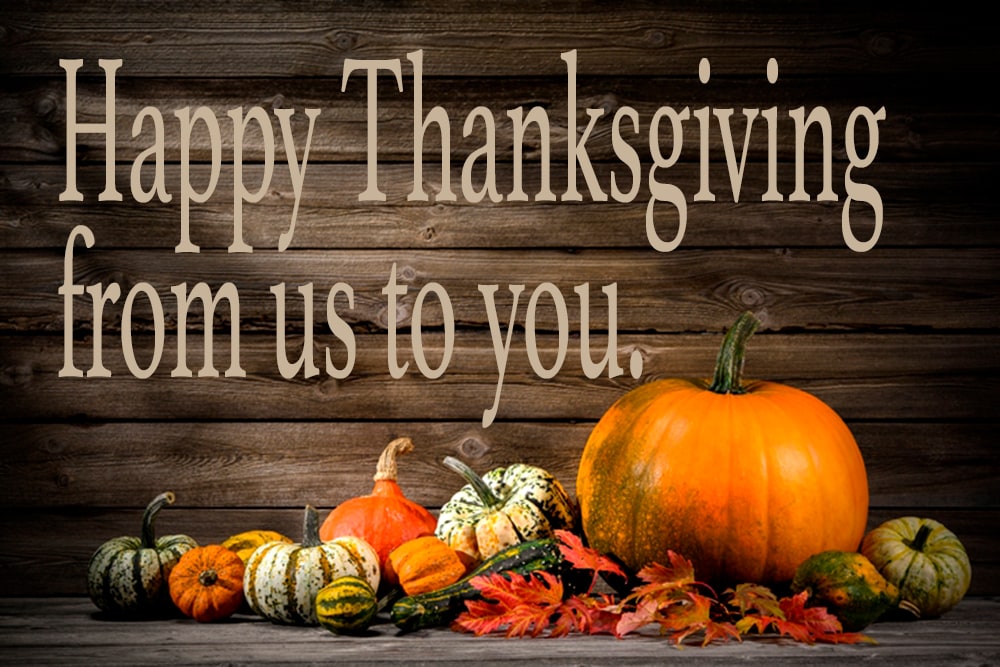 When Thanksgiving arrives most of us think of turkey, desserts, our family's best recipes and other holiday traditions. Usually, it isn't until after the Thanksgiving festivities that we pause and appreciate our loved ones, the food we have been granted and the life we get the pleasure of living. They say that's what the holiday is all about. We agree. 
But at Edmond Hyundai, while each of us individually has those same things to be grateful for, collectively we have one primary focus for our thanks-- our customers.
To kick off this holiday season on the right note, we want to write you all a note telling you how thankful we at Edmond Hyundai are that you give us the opportunity to serve you and your families. From choosing us to purchase your first or forever vehicle, to letting our mechanics
 help you out when you have a service need, we are glad to be the dealership of your choice. 

And if you have yet to choose Edmond Hyundai for your new or used car needs, we thank you, too, just for reading this note and taking Edmond Hyundai into consideration. We love nothing more than the opportunity to earn business in our local community. 
So it is in the spirit of gratitude, appreciation and respect we wish you, our local Oklahoma City, Edmond, Moore, Norman and residing area customers, a very happy Thanksgiving. May your weekend be filled with wonderful memories and the rest of your holiday season filled with cheer. 
Sincerely, 
The Edmond Hyundai Family