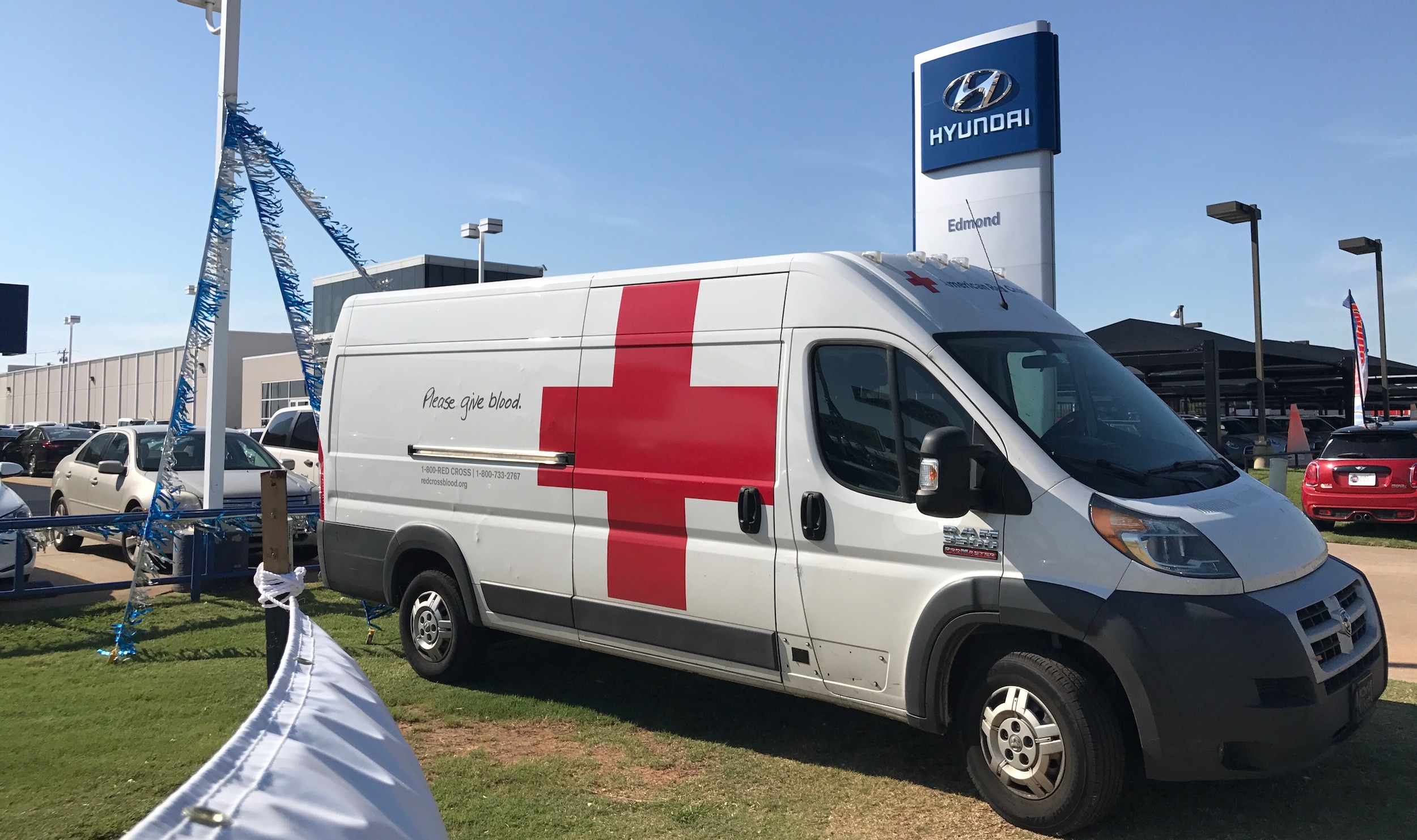 Every donation of blood affects three lives, sometimes by saving them. There is always a need for clean blood of every type, and that is why Edmond Hyundai was happy to help the American Red Cross of Oklahoma by hosting a blood drive at the dealership on June 16, 2017. 
From 12:30 to 6:30 p.m. members of the community were welcome to come in and donate. With a lounge area, snack and water available, it was a great place to have a drive.
Makailyn Dillon, a Blood Donor Recruitment Account Representative for the American Red Cross in Oklahoma, attended the event and felt that it was successful at bringing the community together for the cause.
"We were very pleased with the drive overall, and the willingness of the donors to share this life-saving gift. Dillon said. "The efforts of Edmond Hyundai are greatly appreciated and their support of the Red Cross blood program will go a long way toward replenishing blood supplies and ultimately saving lives. In addition, we very much appreciate your efforts during this crucial time."