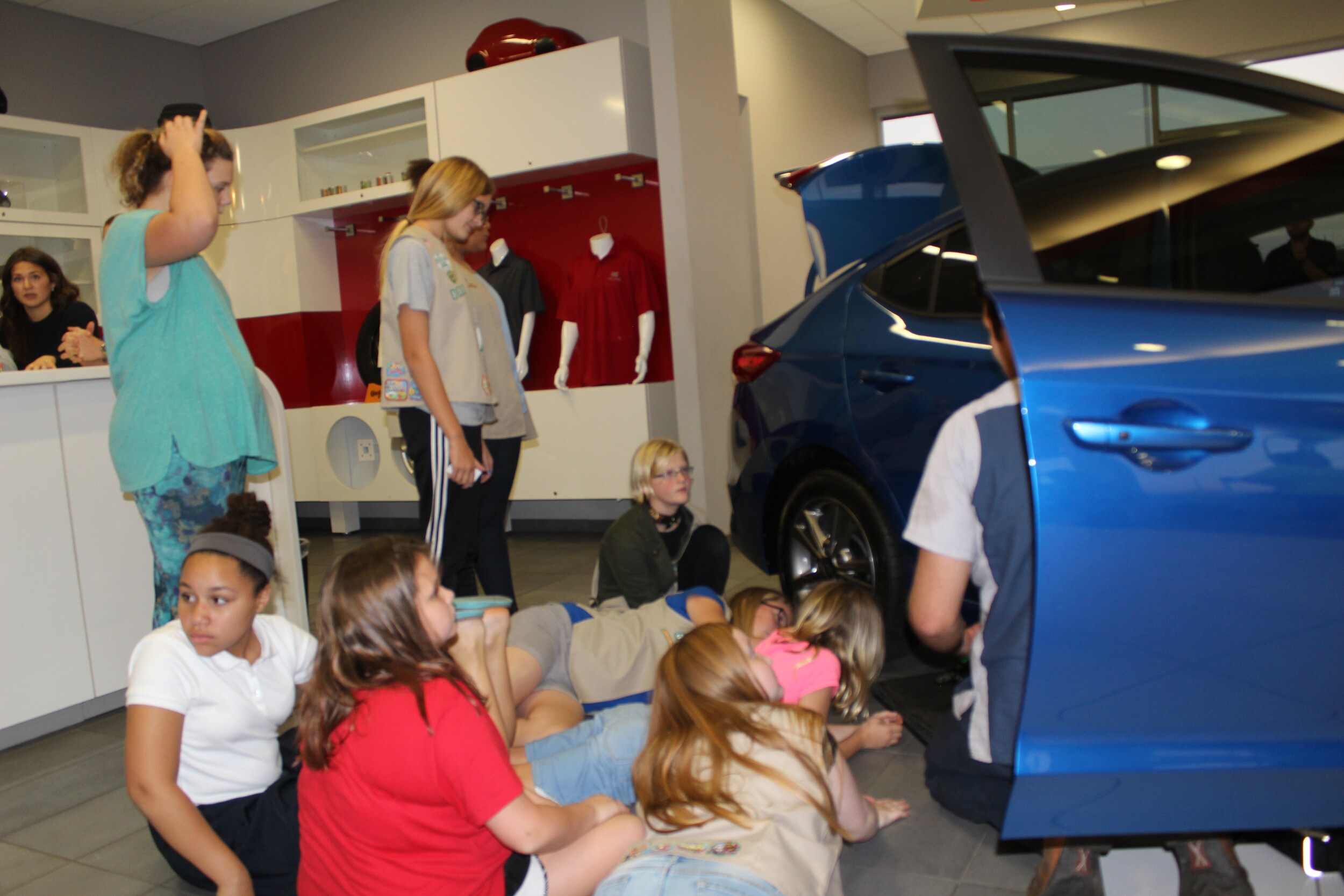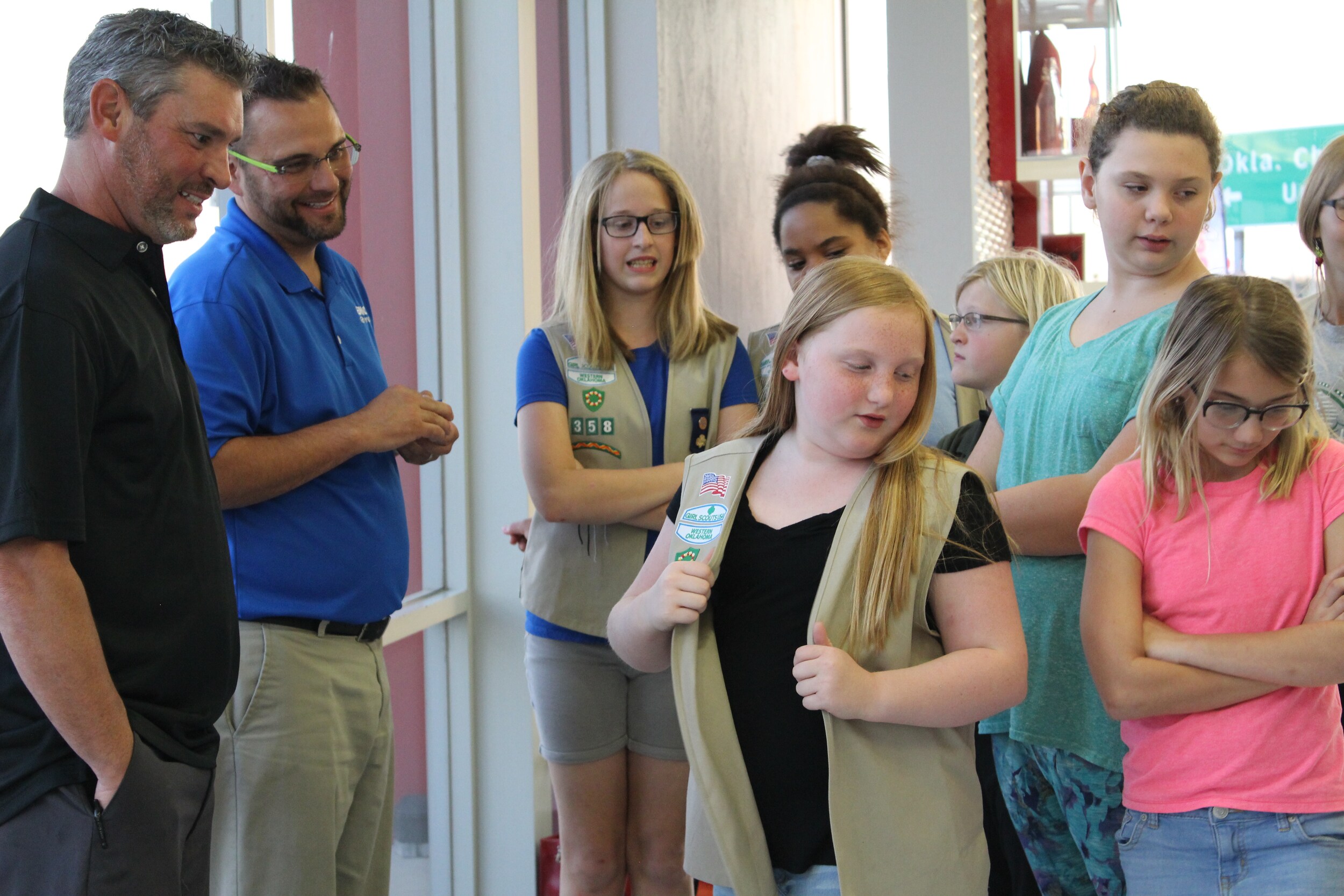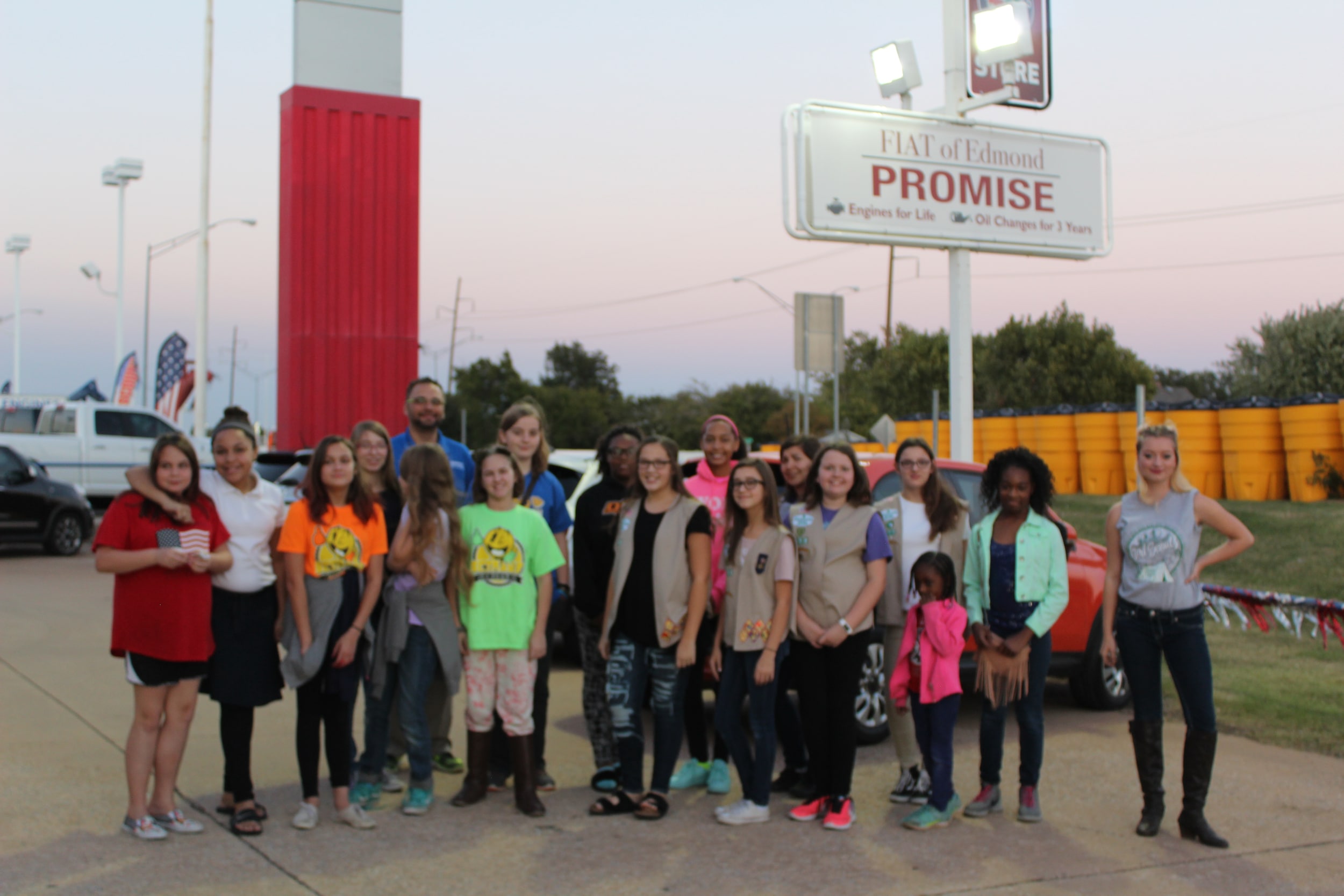 Edmond Hyundai was thrilled to be able to partner with the Girl Scouts of Western Oklahoma to host a badge-program event to promote automotive education. The event was a BIG success, with over 50 Girl Scouts in attendance learning keys to automotive essentials such as changing a tire and checking fluids, as well as emergency preparation and safe driving tips.
We set up three stations to be taught by our best maintenance professionals. The event started at 6 p.m. and wrapped with an open question portion where the attendees could ask any questions they had about cars, driving, maintenance and the automotive profession… There were quite a few.
We at Edmond Hyundai would like to thank each person who helped this event be such a success, especially those who attended the event. We are hopeful that this event not only prepared those in attendance to drive safely and take care of a vehicle responsibly, but also inspired some of those same attendees to consider a profession in automotive. Whether that be in maintenance, sales or design, we know our industry would only be better for it.

Hours
Monday

8:30am - 9:00pm

Tuesday

8:30am - 9:00pm

Wednesday

8:30am - 9:00pm

Thursday

8:30am - 9:00pm

Friday

8:30am - 9:00pm

Saturday

8:30am - 9:00pm

Sunday

Closed