Pets For Sale at Edmond Hyundai
Do you need a new friend? A friend that will always be on your side and your number one fan?
Edmond Hyundai knows that we all do! That's why Edmond Hyundai is hosting the Free To Live Animal Shelter for an adoption event on Thursday, September 27th from 2 to 6 pm.
We're excited to partner with Free To Live, which is known as the largest nonprofit, no-kill animal shelter in Oklahoma! This shelter, founded in 1984, will spay/neuter and vaccinate all animals pre-adoption. Free To Live provides their animals with 100% nutrition based food and their dog kennels and cat catteries are spa-like with large cooling fans, heaters, and daily bed cleanings!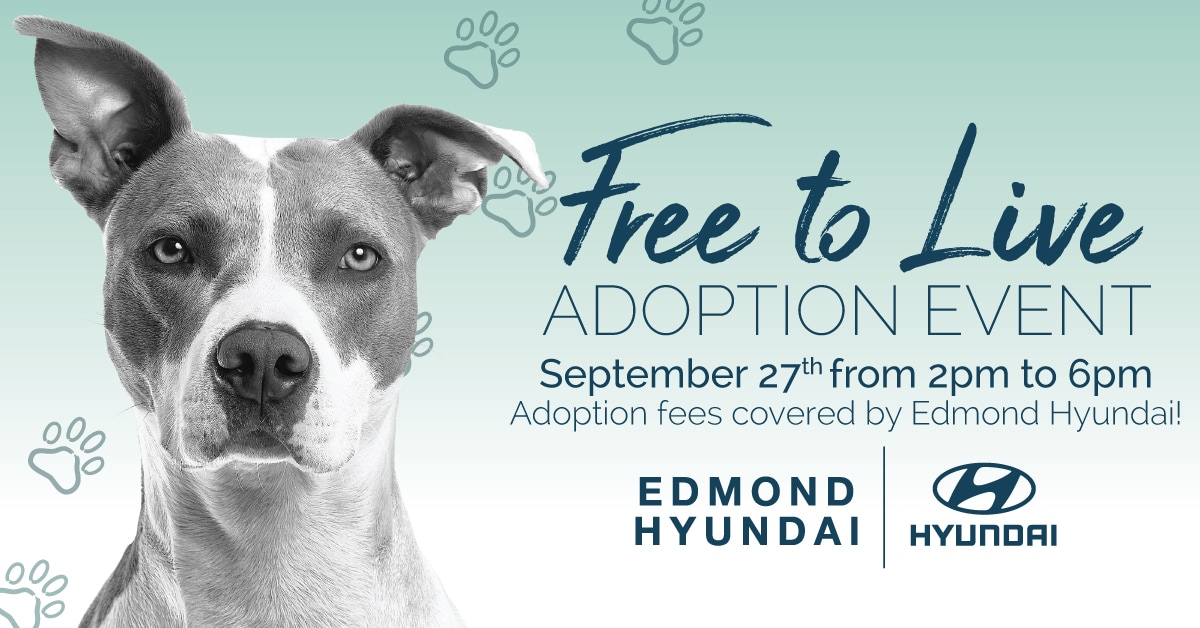 Edmond Hyundai is so excited for this event and hopeful that it will be a success that we are offering to pay for the $80 dog adoption fee!
Please visit Edmond Hyundai on Thursday, September 27th from 2 to 6 pm to support the Free To Live animal shelter and possibly purchase a new puppy! If you'd like to volunteer for Free To Live, visit their website.
The Edmond Hyundai team and all the adorable puppies from Free To Live cannot wait to meet you!