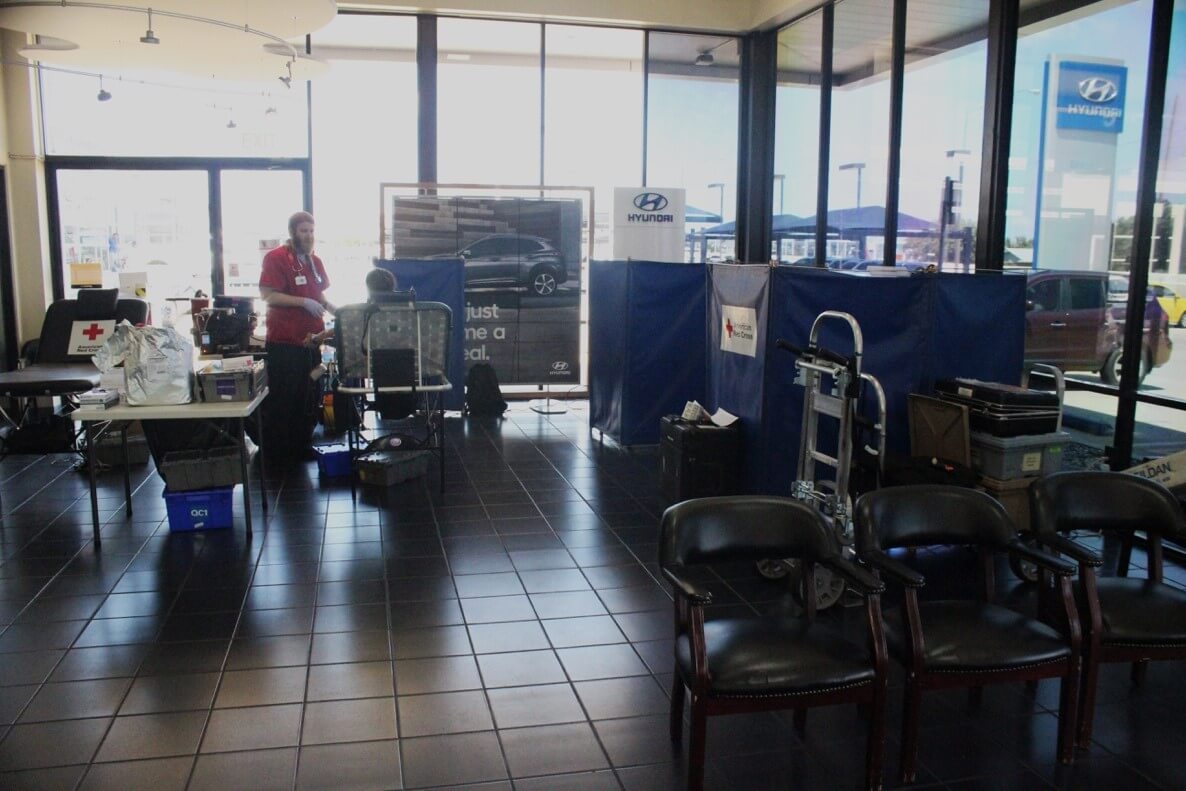 Donations exceeded our expectations.
In continuing partnership with the American Red Cross, Edmond Hyundai was given the opportunity to hold a donation event in the slow season for the organization. 
This event ran from 12:30-6:30 on June 15, 2018 and by contributions of staff and the surrounding community we were able to meet donation needs and exceed them extensively. All participating donors were given a free oil change by Edmond Hyundai and a free t-shirt by the American Red Cross. 
We wish to send a personal thank you to the staff of Edmond Hyundai and the American Red Cross for coming together for this event. 
You can also donate to support the efforts of the American Red Cross on July 20, 2018 at Lawton Kia in Lawton, Oklahoma. To sign up for this donation event please visit lawtonkia.com.