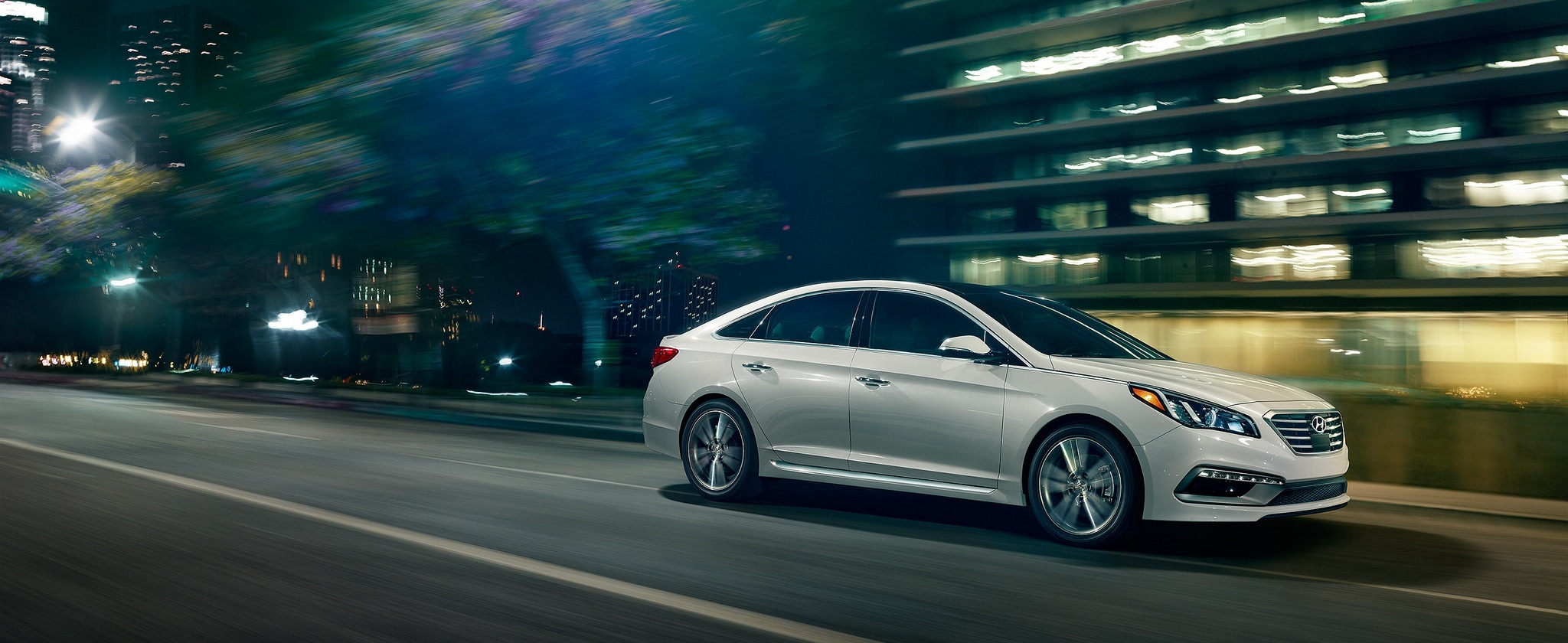 The 2015 Hyundai Sonata is a groundbreaker in more than one way: from tech to fuel economy, the Sonata does more for its drivers than almost any other vehicle in its class.
Cars.com named the 2015 Sonata SE the Most Affordable Midsize Sedan of the year. By combining estimated fuel costs over the first 5 years, price as equipped, and residual value, the 2015 Sonata beat out the entire competition.
The 2015 Hyundai Sonata was also the first car with Android Auto, an innovative new connectivity app from Android that connects your phone's music, dialing, and navigation to your car's digital interface. Adding to this convenience, the 2015 Sonata is a mid-size car with full-size room: 122.4 cubic ft., to be exact, outsizing the competition.
The 2015 Hyundai Sonata is also one of the safest options available, with Automatic Emergency Braking with a camera and radar sensor for elevated responsiveness. It also earned the title of Top Safety Pick from the IIHS for 2015.
Its impressive fuel economy numbers are just the icing on the cake: with an EPA estimated 38 mpg highway, there's no where you can't go in the 2015 Hyundai Sonata!