When you come to see us at Edmond Hyundai, that means you have done your research. You know that our Hyundai's are dependable, reliable, and unmatched in comfort.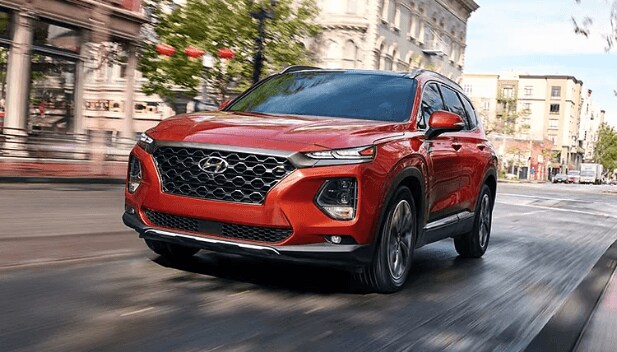 It is no surprise that the 2019 Hyundai Santa Fe received the J.D. Power's 2019 Most Dependable Vehicle Award. We were excited to receive this honorable distinction, and we are even more excited for you to experience the Santa Fe when you come to see us at Edmond Hyundai!
Getting into a Hyundai Santa Fe means you are going to stay in a Hyundai Santa Fe. Our 2019 Hyundai Santa Fe's are loaded with new safety and comfort technologies and more space to store the things that are important to you. Getting in means never getting out.
On the outside, our new 2019 Hyundai Santa Fe boasts a new body design that is bolder and more sleek than before. When you are cruising the streets of Edmond and beyond in a 2019 Hyundai Santa Fe, you will be noticed!
We at Edmond Hyundai are proud of our Santa Fe and the awards that it brought in. Getting you into the safest midsize SUV would be a distinct privilege.
Perhaps the 2019 Hyundai Santa Fe isn't what you want to be in. We have a host of other award-winning vehicles, new and pre-owned, for you choose from!
Edmond is only a 20-minute drive or less from Guthrie, Oklahoma City, and Nichols Hills. We are conveniently located off of Broadway Extension for you to easily see and find us.
Come in today! A Hyundai will last today, tomorrow, and beyond!
Curious about the award-winning 2019 Hyundai Santa Fe? Click
here
for more information!