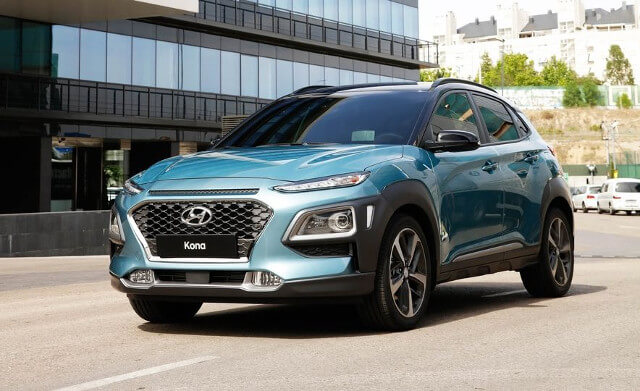 Source
The upcoming Hyundai Kona is sure to be a hit with Hyundai customers as well as those who are looking for a small but spacious crossover option. 
The Kona has a distinct design from the other SUVs and crossovers on the road. The narrow headlights, intricate grille and sleek body style will make the Hyundai Kona appealing to many Oklahoma buyers. 
As far as technology goes, Hyundai found a way to out do its usual top-of-the-line tech package. This 2018 Hyundai has it all, including Android Auto, Apple CarPlay, HD radio and 4G telematics. It also features the exciting head-up display, which projects key dash figures in your line of sight. This not only makes you feel like you're finally driving the uber-advanced vehicle your kid-self imagined would be available in 2018, but it also helps keep you and your passengers safe. 
Finding a flaw in the Hyundai Kona will be difficult, especially if you're looking at its economic features. The Kona is perfect for the budget-minded Oklahomans because it is projected to be moderately prices and get up to 42.2 miles per gallon. 
For more information on the Kona, or to pre-order your Hyundai Kona to get it as soon as they are available in Oklahoma City or Edmond, call us at Edmond Hyundai.