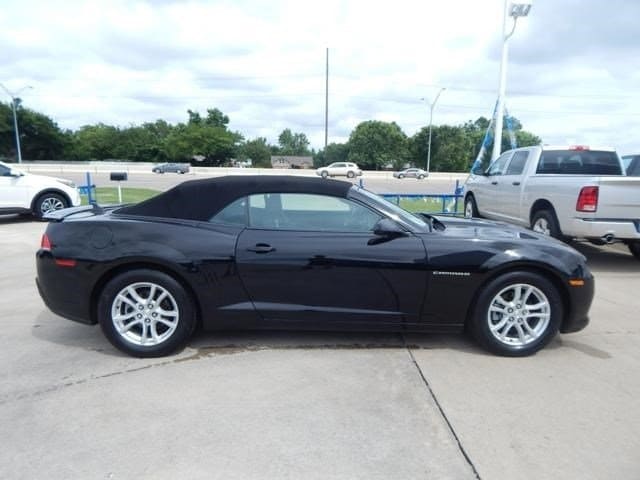 Edmond Hyundai may be known for and named after Hyundai, but our used vehicle inventory can add quite a bit of diversity to our lot. Each month, we pick out a used car that is unique in its value and/or style and call it a gem. August's used car gem is part of that variety in our lot-it's a beautiful, drop-top 2014 1LT Chevy Camaro. 
A Camaro is as much as symbol as it is a car, and it makes quite a statement on the road. In a shiny black color, this convertible is a stylish as it is sophisticated. But that's just the outside. The interior is has all the technology you would expect in a modern vehicle-a touch-screen navigation, OnStar, Chevrolet MyLink and Bluetooth connectivity. 
And, as usual, the engine packs a punch. The V6 engine can reach over 300 horsepower. With that, you won't have to worry about being late. 
This fun car is listed at $19,687, so it will be gone before long. Give us a call today to see about a test drive.